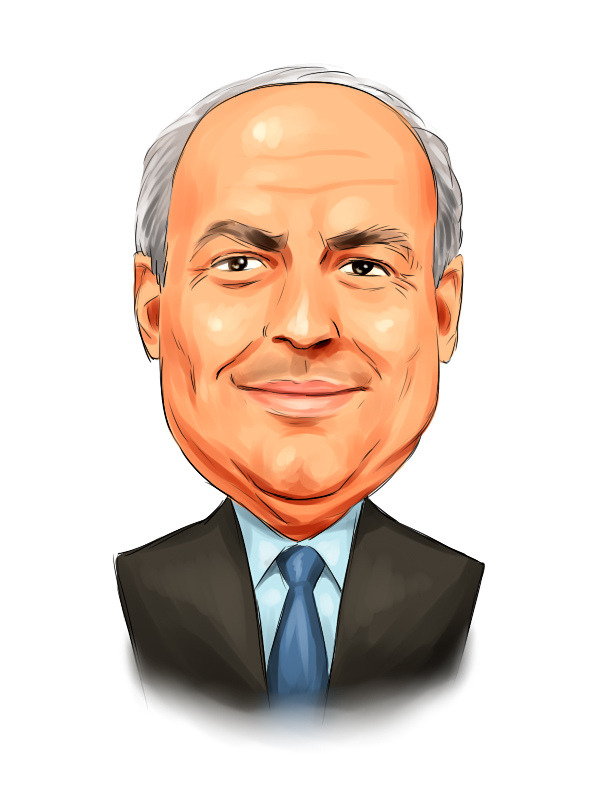 Allied World the Best of Times, Hedge Loss the Worst of Times: Fairfax's Watsa
Fairfax Financial Holdings Chairman Prem Watsa described the reinsurance market Dickensian terms in his annual letter to shareholders last week, but arguing that Fairfax is well placed to rebound.
"2016 was the best of times, it was the worst of times, just like 1990 was 26 years ago!," Watsa said in his letter issued last week. "All our insurance groups had combined ratios below 100%, we had operating income in excess of $1 billion and we announced or completed several acquisitions, including Allied World, a transformative acquisition for us!"
However, the conglomerate's happy Tale of Two Cities was equally offset with an over $1 billion investment loss tied to the election of U.S. President Donald Trump that Watsa argues was needed to take advantage of changing equity market.
For Watsa, Fairfax's reinsurance and insurance operations in general — and the Allied World acquisition in particular — were shining stars of 2016.
"[All] our major insurance companies again had combined ratios less than 100%," he said, citing Fairfax subsidiaries Zenith, Fairfax Asia , OdysseyRe, Northbridge, Brit and Crum & Forster, adding that 2016 was the best underwriting year in Fairfax's 31-year history.
"We have an extremely disciplined underwriting-focused insurance organization operating all over the world with a very entrepreneurial (i.e., decentralized) structure," Watsa explained. "I am very excited about the future of our insurance and reinsurance operations!"
He added that the 2016 purchase of Allied World would put Fairfax in an even better position in the reinsurance market, arguing that the acquisition would lead to a return on shareholder's equity of 20 percent.
"The company writes $3.1 billion in business, and it has a major presence with the large brokers like Marsh, AON and Willis and with Fortune 1000 companies in the U.S., which is why it fits very nicely with our pre-existing businesses," the shareholder letter states. "Our other companies are much less active in this space. Allied World will be run by [CEO Scott Carmilani] in our customary decentralized style, with no changes other than what he sees fit to implement. We are not pursuing large cost synergies, as so many other organizations do upon merger or acquisition."
Despite the underwriting and reinsurance achievements, Watsa admitted that a 2016 investment loss was ground shaking for Fairfax. He added that the U.S. Presidential election caused Fairfax to unwind a series of index hedges and short positions that had been in place since 2010, as well as reducing the duration of its fixed income portfolio. The result was a $1.2 billion investment loss resulting in a $512 million, or $24.18 per share, earnings loss for 2016.
Watsa argued that unwinding the hedges made sense given the dramatically changing investment landscape taking shape under President Trump.
"What actually happened with the U.S. presidential election on November 8 was the arrival of a new administration focused on dramatically reducing corporate taxes (35% to 15% – 20%), rolling back a myriad of regulations large and small which unnecessarily impede business, and very significantly increasing much needed infrastructure spending," Watsa said. "This would mean, over time, that long rates will rise – thus our decision to reduce the duration of our fixed income portfolios to about one year. "
He added, however, that Fairfax will continue to hold other downside hedges, such as a $110 billion notional amount of deflation swaps and $10 billion of cash placed in insurance company accounts.
"Higher economic growth would result, we think, in higher profits for many companies, so that even though the indices may not go up significantly, we think a value investor like us can ply your trade again with less of a concern of economic collapse," Watsa said.
Prem Watsa image courtesy of Insider Monkey.
Risk Market News Newsletter
Join the newsletter to receive the latest updates in your inbox.
---