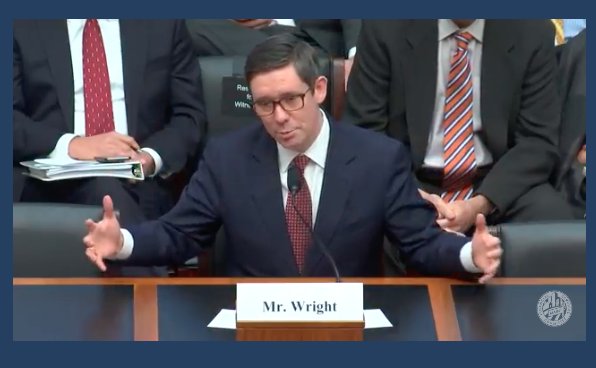 Data Dump: Lawmakers Question Flood Insurance Head on Modeling, Mapping and Data Sharing
The current leader of the National Flood Insurance Program (NFIP) was grilled at a congressional hearing Thursday regarding the U.S. government's handling of modeling and mapping data that would be key to luring private market insurers into the market.
The Federal Emergency Management Agency's (FEMA) Deputy Associate Administrator of the Federal Insurance and Mitigation Administration, Roy Wright, faced criticism from members of the House Financial Services' Subcommittee on Housing and Insurance over what they portrayed as delays in sharing loss and underwriting data with possible private market carriers.
"If you need to get private lines into the market, why did you take this long to get the data," Rep. Stevan Pearce (R-NM) asked Wight during hearings Thursday. "If you are going to get private lines into the market, you need to release this data. This sounds like a stall."
At issue is detailed loss and hazard data on properties covered by the NFIP, which includes home values and loss history that would be key to private market underwriting of possible risk. However, Wright added that the data also includes personally identifiable information that is prohibited from being shared according to the Privacy Act of 1974.
"We need to comply with the Privacy Act and we had to package up and do modeling of reinsurance last year," Wright argued during the hearing, adding that modeling for its first reinsurance purchase in 2016 caused a delay in anonymizing the flood hazard data. "As part of reinsurance [purchase] we did a lot of modeling for reinsurers, I have recently release most of the data that I have provided reinsurers. It's the fullest expression of loss that we have ever published."
Wright added that information provided to reinsurers was part of a "derivative product" offers the location and loss history, but is based on zip code instead of street address.
During his opening statement, the the FEMA official added that recent modeling shows that the NFIP's risk will continue to grow even with private market participation.
"While there was no single "catastrophic" disaster in 2016, the multiple flooding events in Louisiana, Texas, and several states during Hurricane Matthew resulted in the third largest claims payout year in the NFIP's history," Wright said. It is important to note that the latest private sector catastrophe modeling demonstrates that none of these events is outside the expected range of NFIP losses."
When questioned on the NFIP mapping process, Wright defended the agency's process given the limited budget.
"I would describe the maps as credible," Wright told lawmakers. "The science continues to evolve, the build environment continues to evolve You can always oy more data you can always buy more precision, but I need to work with the resource that I have."
Risk Market News Newsletter
Join the newsletter to receive the latest updates in your inbox.
---