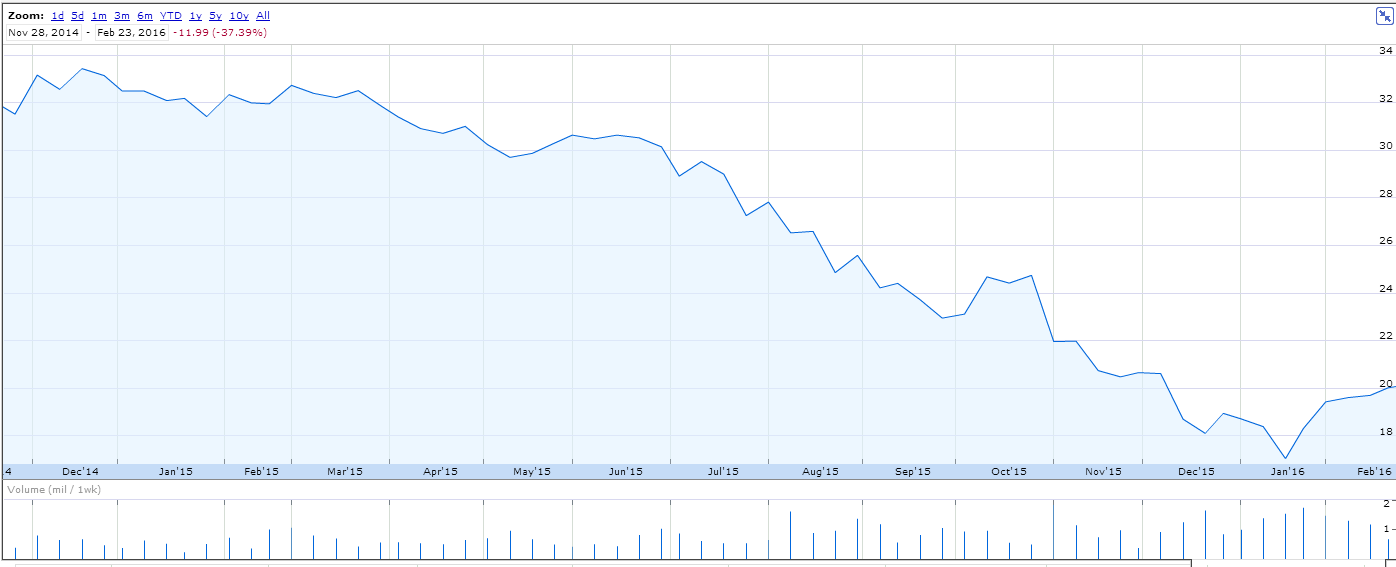 Greenlight Re is Between a Rating and a Hard Place
Greenlight Capital Re issued disappointing earnings this week that is already hitting the stock's short term performance, but David Einhorn's firm is facing a longer term threat that may be particular to the new crop of hedge fund-backed reinsurance firms.
Saddled with credit rating outlook change in 2015, Einhorn can't easily pull from the traditional quiver of the insurance and reinsurance sector of buybacks and capital returns to defend the stock.
In response to an analyst question during Tuesday's earnings call about Greenlight Re trading below its net asset value during the fourth quarter, CEO Bart Hedges said that capital returns were likely off the table while the Cayman-based reinsurer sat in the rating agency penalty box.
"We want to be careful, make sure we have enough capital to keep the rating agencies comfortable, but we also want to be watching in terms of all other constituencies such as clients, brokers et cetera, but that did play a big part in it," Hedges said.
In October insurance credit rating specialist AM Best downgraded Greenlight Re's outlook from "stable" to "negative" after posting several quarterly losses."Also detracting from the company's strengths is the leverage resulting from an investment portfolio that is primarily composed of publicly traded equity securities," AM Best said.
Hedges acknowledged during earnings call that the a rating change — and with  that the ability to back its own stock with a buyback — will not be changing anytime soon.
"We've been – as always we're tracking capital and capital usage internally based on our corporate model as well as rating agency capital models and we continue to feel like we're more than adequately capitalized, we have been in fairly frequent dialogues with the rating agencies," he said. We were told by them [when we] put on negative outlook back in October that it would be – it would probably be the year and it might be a little bit more than a year. So we need to be patient."
Risk Market News Newsletter
Join the newsletter to receive the latest updates in your inbox.
---