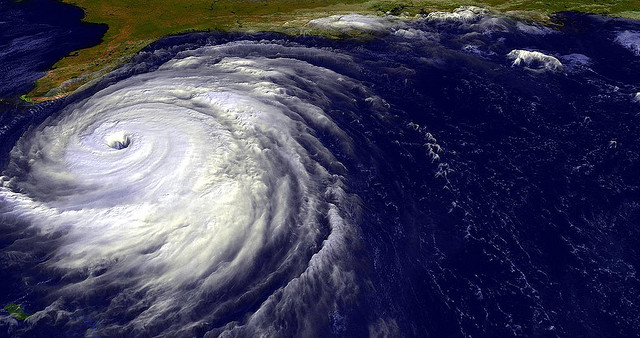 Rejecting Modeling and "Excessive" Reinsurance Increases, North Carolina Dismisses Rate Hike
North Carolina will enter the 2015 Atlantic hurricane season without a significant premium increase after the state's insurance commissioner rejected a 25% property insurance hike despite pleas from the private market.
Following the state's first property insurance rate hearing in over a decade, North Carolina Insurance Commissioner Wayne Goodwin denied a request from the state's Rate Bureau for a 25.6 percent overall rate increase for homeowners and instead opted for an overall zero cost increase.
"The rates I have ordered are the result of the most thorough inspection of North Carolina homeowners insurance rates in more than 20 years," said Goodwin in a statement following the hearing last week. "After considering all of the evidence and data available, I have determined that no factors or events justified the excessive rates requested by the insurance companies."
The rejection for a rate increase was made after a determination from North Carolina Rate Bureau catastrophe modeler AIR Worldwide of increased loss costs for North Carolina windstorm. According to state documents, the state employed AIR's standard hurricane model which simulates 100,000 years of potential hurricane experience to determine loss costs and AIR's warm sea surface temperature conditioned catalogue to determine the net cost of reinsurance as well as the compensation for assessment risk and the allocation to zone.
But after testimony from the state's own witnesses — Allan I. Schwartz of AIS Risk Consultants and Mary Lou O'Neil of O'Neil Consulting Services — the insurance commissioner ruled AIR's model output was extreme. "Both of the Department witnesses found the [modeled] hurricane loss cost estimates to be excessive, and, therefore, they reduced the output of the [model] by 10% to 25%," the documents said. "As a result of their reductions to the modeled losses, Schwartz and O'Neil found the Bureau's overall indicated rate level change to be overstated by +1.9% to +5.0 percentage points."
The commissioner also rejected the argument that the increased reinsurance costs necessitated a rate increase. While Schwartz and O'Neill agreed that it was reasonable to include a portion of the reinsurance the net cost in the rates, the request by the Rate Bureau on behalf of the private market for an increase of 22.1% of the indicated base rate was "excessive"
"[The] Department witnesses both found that the Bureau's overall indicated rate level change to be overstated by +21.9% or 21.9 percentage points," documents stated.
As a result of the commissioners decision, statewide homeowners rates are to decrease by 0.3 percent, renter's insurance rates are to increase by 11.2 percent. Condo owner's insurance rates are to increase by 8.1 percent.
Risk Market News Newsletter
Join the newsletter to receive the latest updates in your inbox.
---