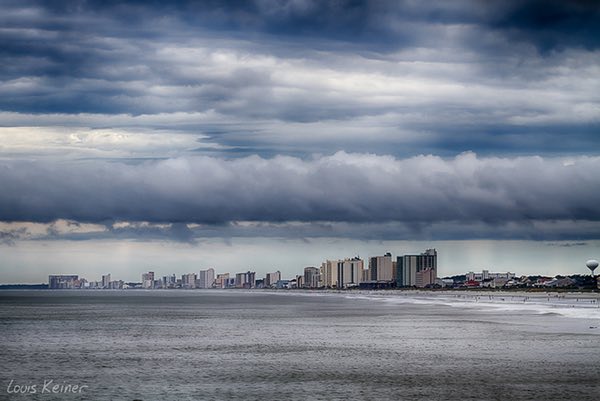 South Carolina Wind Pool Will Keep Expansion While Shrinking
Despite premiums, policy counts and insured limits continuing to drop, the South Carolina Wind and Hail Underwriting Association (SCWHUA) will continue its almost decade long coastal property expansion, according to a regulatory order issued Thursday.
Citing the possibility of "significant disruption in the coastal property insurance market," South Carolina Department of Insurance Director Raymond Farmer directed that the market of last resort continue to offer policies to residents in the slightly inland communities of "Zone 2" region that was absorbed into the pool in 2007.
The order renews the coastal expansion for another three years.
"Although the South Carolina property insurance market is stable, and issues surrounding the availability of reinsurance have improved significantly, there are indications that property insurers remain concerned about their exposure to catastrophic perils," the Thursday order stated, adding that private market would would like to limit its risk to the coast. "As a result, some consumers may have difficulty finding essential property insurance coverage. The expansion of the SCWHUA territory has been a safety net for those consumers. "
Even though the state considers SCWHUA expansion "essential"the number of residents covered by the catastrophe pool continues to shrink.
The rate of growth in written premiums has slowed from 41 % in 2007 to 7% in 2008, and less than 1% each year between 2009 and 2011. In addition, SCWHUA written premium has decreased by nearly 40% between 2011 2016, according to the state numbers. SCWHUA also saw decreases in excess of 40% in policy counts and a 45% decrease in total insured limits the most recent five year period.
The expansion will continue since the state determined that "conditions exist that threaten to destabilize the property insurance market and jeopardize the continued, consistent availability of essential property insurance in the seacoast area."
SCWHUA total exposure was $11.6 billion and purchased reinsurance at a one in 200 year limit, according to the latest state information.
Risk Market News Newsletter
Join the newsletter to receive the latest updates in your inbox.
---