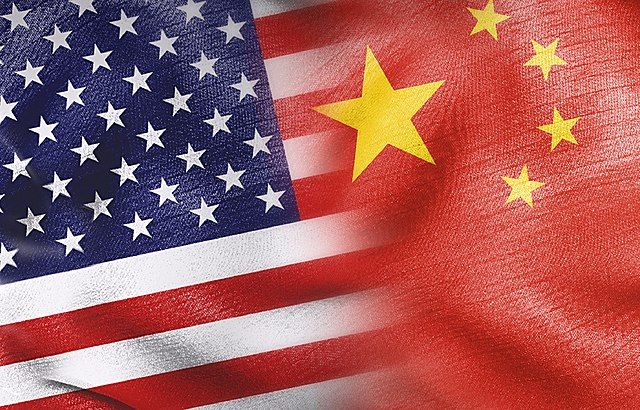 US, China Tensions Target Promising Climate Model Project
iHESP's US academic backer has pulled out after Sen. Marco Rubio targets the program.
Following a push from Senator Marco Rubio (R-Fla.), a promising joint climate modeling effort between Chinese and U.S.-based academics that has contributed to advances in weather and tropical storm modeling will lose the support of its U.S. university backer.
The International Laboratory for High-Resolution Earth System Prediction (iHESP) had its funding pulled and will no longer be support by its US academic partner, Texas A&M University.
The university's decision to drop out of the iHESP project came after Sen. Rubio urged Texas A&M to "terminate your existing academic and research partnerships with universities" located in China. In a letter sent in February, Rubio contends that iHESP's Chinese academic backer, Ocean University, supports "Beijing's military-industrial complex."
"I remain deeply concerned by the Chinese military's aggressive campaign to infiltrate America's research enterprise," Rubio wrote. "I respectfully urge you to terminate the above outlined partnership agreement, and to take steps to thoroughly vet your other academic partners in the PRC for similar risks involving the misappropriation of academic research."
Texas A&M responded to Rubio stating that it was no longer supporting the global climate modeling project by ending its relationship with the China-based university.
"With respect to your questions regarding Texas A&M University affiliations with Ocean University, those affiliations no longer exist or are being terminated as part of our rigorous, ongoing review and collaboration with the Federal Bureau of Investigation (FBI). No further University-sanctioned research will occur," a letter from Texas A&M's president and chancellor said.
iHESP was launched in 2018 and was seen by both researchers and private market risk providers as making significant contributions to understanding climate's impact on catastrophic weather events like typhoons and tropical storms.
"Each side brings its advantages in this cooperation…and excitingly this is one example of the two countries really partnering with their expertise and benefit with each other," Texas A&M vice-provost Michael Benedik told China Daily during the 2017 launch of iHESP.
Risk Market News Newsletter
Join the newsletter to receive the latest updates in your inbox.
---