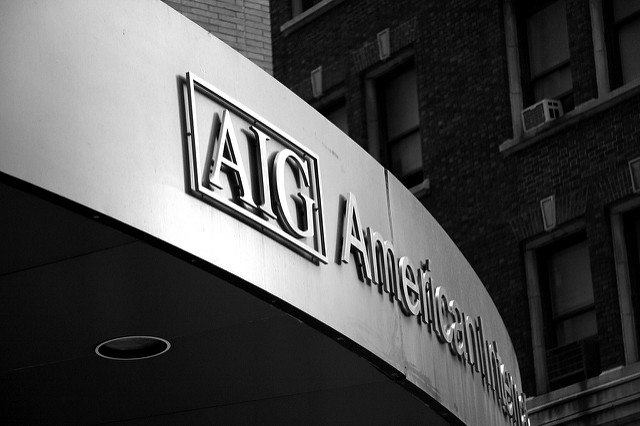 AIG's Hancock: A Data Science and "InsurTech" Casualty
The resignation of AIG CEO Peter Hancock may also mean an end to the insurance and reinsurance giant's much publicised approach to risk that relies on data science over the judgement of underwriting executives.
Hancock championed the creation of AIG's over 100 employee Science Group to help improve underwriting and claims, embracing it as a prime example of "InsurTech" that marries traditional insurance with efficient technologies.
But analysts are now questioning whether that approach may be discredited and ripe for a roll back under new leadership and recent reserve charges.
"A critical question on strategy for the new CEO will be whether to subscribe to AIG's vision of pivoting away from more traditional underwriting focus which includes more subjectivity and discretion from underwriters, in favor of greater use of data science approach," Evercore analysts Thomas Gallagher and Alex Scott said in a research note last week.
In fact, one of the first tasks of the new CEO will be to recruit seasoned underwriters that to fill holes that Hancock's data-driven strategy created.
"We believe that AIG needs a leader that understands the risk business's front to back with the gravitas to not only affect change internally but also attract new underwriting talent to the firm," said BMO Capital Markets Charles Sebaski in a research note. "The list of appropriate candidates is likely small given both the underwriting challenges and the breath of AIG's footprint."
Underwriting losses, and Hancock's "scientific" approach, were key to investors loss of confidence in his leadership, Sebaski argues. While many of the reserves charges that created earnings misses over the past year were long-tail lines, the most recent fourth-quarter loss was tied to Hancock's tenure as head of AIG's commercial insurance business beginning in 2012.
"It appears the CEO recognized that someone would have to take responsibility for 2016 result," the research note said.
A former investment banker and credit trader at JPMorgan Chase, Hancock championed the use of data and statistical underwriting when he as appointed AIG's CEO in 2014 following the resignation of an ailing Robert Benmosche.
He created AIG's Data Science group after taking over AIG's property casualty division in 2011, and then and appointed Murli Buluswar as Chief Science Officer to lead the 130 person data science across the enterprise in 2014. The goal, according to a post by Hancock in a LinkedIn last year, was to apply data science as a supplement to underwriting.
"AIG now has more than 600 engineers and 150 scientists using data science and analytics to complement the more traditional, and still indispensable, insurance skills such as underwriting," Hancock said.
Beyond underwriting, Hancock also used the InsurTech approach to create new business. Last year AIG announced a deal with Hamilton Insurance and hedge fund Two Sigma Investments to create an start-up insurer that leverage "state of the art, technology-enabled platform to streamline the development and distribution of insurance products for small commercial businesses."
However, after several reserve charges and multiple earnings misses, AIG's days of leading the InsurTech revolution may be numbered, Evercore analysts say.
"While we don't think that AIG will abandon the data science approach, we think they will heavily pivot back to restoring more traditional underwriting and probably look to hire some teams to accomplish that."
Risk Market News Newsletter
Join the newsletter to receive the latest updates in your inbox.
---