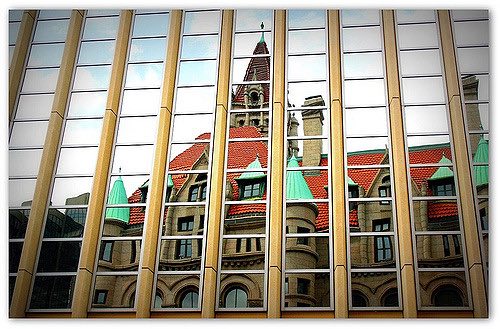 Berkshire Deal Not Attractive, Reinsurance Tax No "Big Deal"; Travelers Schnitzer
Travelers' CEO brushed off AIG's recent deal with Warren Buffett's Berkshire Hathaway as commonplace and a potential tax on foreign reinsurance companies as inconsequential during an analyst conference call Tuesday.
"There's nothing fundamentally novel about those transactions," Travelers CEO Alan Schnitzer said in response to a question regarding AIG's recent $9.8 billion dollar retrocession reinsurance deal with Berkshire.
Barclay's Capital analyst Jay Gelb pointed to the AIG transaction, as well as Berkshire's recent $1.5 billion retro agreement with The Hartford, as a possible solution to $300 million "pre-tax drag" on Travelers' legacy business.
"The size of Hartford's exposure is very similar to Travelers', at $1.8 billion for asbestos environmental," Gelb pointed out during the analyst earnings call.
During the quarter the company reported a net favorable prior year reserve development tied to workers' compensation and general liability, but an $82 million increase to asbestos and environmental reserves.
But Schnitzer demurred on a retro solution, arguing that the property/casualty company has not come across a deal attractive enough for them to take. "And as you can imagine, we look at them from time-to-time," Schnitzer said in response to Gelb's question. " And I'm not sure what else to say about it."
The Travelers CEO also argued that recent legislation that change the favorable tax treatment offshore reinsurance subsidiaries receive as not affecting their business given its limited reliance on reinsurance deals.
"We like our underwriting. We like to keep it. And we buy reinsurance in pretty modest amounts," Schnitzer said, adding if there were changes to the tax regime the carriers could look for "alternative" providers of reinsurance. "We could buy a little bit less, buy a little bit more. But it would come down to evaluating the individual transaction."
"But I think the broader point for us is reinsurance is just isn't that big deal for us," he concluded.
Travelers reported fourth quarter net income that rose 8.9 percent to $943 million, or $3.28 per share, in the quarter ending Dec. 31, from $866 million, or $2.83 per share, a year earlier.
Risk Market News Newsletter
Join the newsletter to receive the latest updates in your inbox.
---