Life Insurer's Climate-Related Investment Losses Are a Bigger Threat Than P&C Sector's Storm Losses
In a new report Federal Reserve researchers say a one-two punch of physical and transition risks are pushing all sides insurers balance sheet, but life insurers face the greatest threat.
Decreasing investment returns tied to underperforming fossil fuel investments are creating a long-term, industry-wide capital crisis for life insurers and present a bigger systemic threat to the insurance industry than climate-related property claims, according to a new report issued by researchers at the Federal Reserve Bank of New York.
According to the report released last week, the total aggregate "transition risk" for US life insurers rose by $150 billion between 2019 and 2020, which is equivalent to approximate 28% of life insurer's market cap. The report adds that the "marginal risk" attributed solely to climate stress increased by more than $ 85 billion during the same period.
Transition risk refers to the possibility of investments losses within insurers' current fossil fuel related holdings as the US economy "transitions" to a low carbon economy and the collapse of fossil fuel prices.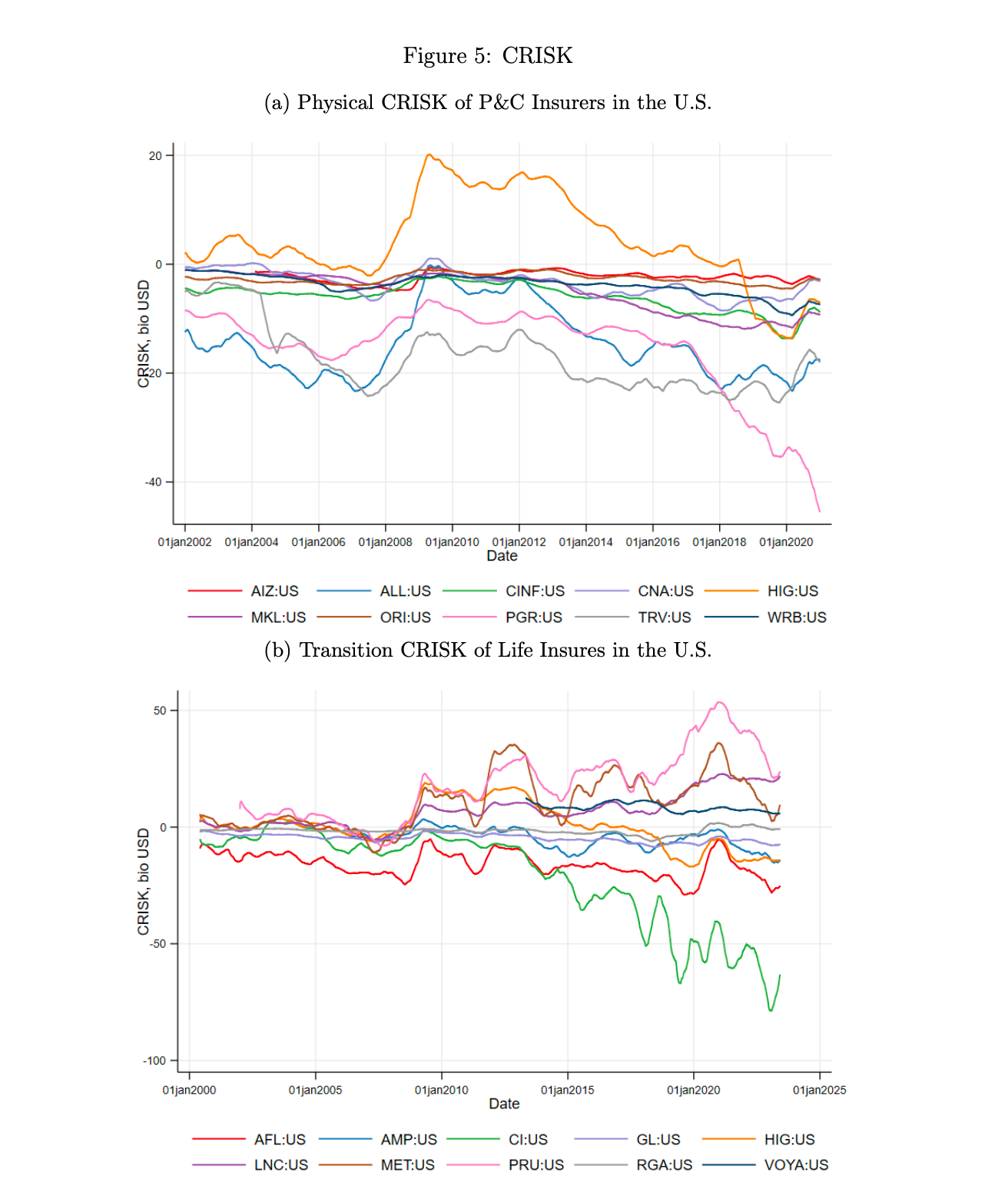 "On the transition risk side, insurers can also be exposed through their $12 trillion of asset holdings," the report states. "Those that invest heavily in fossil fuel companies may suffer adverse effects as these assets become "stranded" amid the shift away from fossil fuels. These outcomes can magnify the impact on insurers' current and future profits, ultimately leading to systemic undercapitalization of the insurance sector."
Counter-intuitively, the report also says that the impact of transition risk on life insurers is more "meaningful" than the impact of physical risk through storm-related claims and losses in the property/casualty sector. Although PC insurers face increased claims because of the frequency and intensity of natural disasters, as well as losses on catastrophe exposed investments like mortgage bonds, the are better capitlized than their life insurance counterparts, the report states.
"The top ten P&C insurers' [capital shortfall in a climate stress scenario] have mostly been negative, suggesting no sign of potential systemic undercapitalization," NY Fed researchers say. "Overall, the impact of transition risk on insurers appears to be more meaningful than the impact of physical risk."
Risk Market News Newsletter
Join the newsletter to receive the latest updates in your inbox.
---